First Journey Trails is proud to employ a crew of highly experienced master trail builders. Read our team bio's below.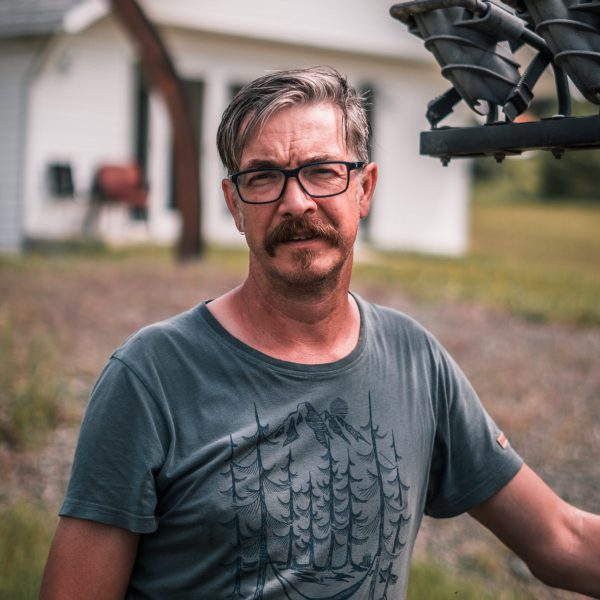 Thomas Schoen
CEO/Planner/Consultant
Thomas is a Director for the Williams Lake Cycling Club, the Aboriginal Youth Mountain Bike Program and is the President of the Cariboo Mountain Bike Consortium. He is a Provincial trail advocate and advisor and teaches trail design/building to First Nations trail crews in BC. Thomas has a 25+ year background as an award winning tourism consultant, business owner and is a skilled craftsman.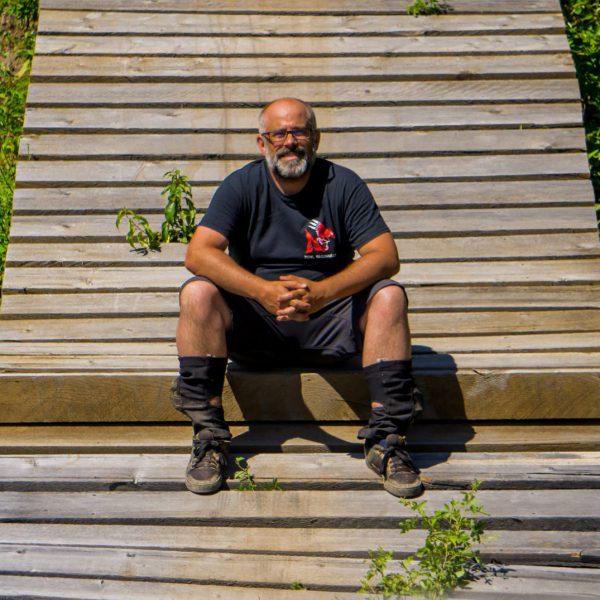 Patrick Lucas, mcip rpp
Registered Professional Planner
Patrick is an award-winning registered professional community planner with 12 years of experience. He started out working in remote areas of South East Asia for CUSO-VSO Canada and returned to Canada to help develop communities in BC and Alberta. Pat provides comprehensive community planning services focusing on economic development, stakeholder engagement and land use, recreation and tourism planning.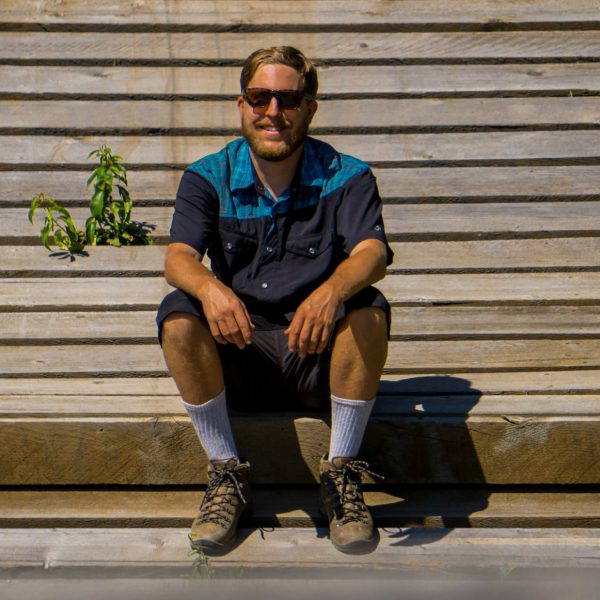 Justin Darbyshire
Trail Planner/Builder
Born on the coast and raised in the Kootenays Justin possesses a deep passion for exploring our shared physical and cultural landscape through outdoor recreation. He has been involved in the mountain bike industry for over 18 years through both employment and advocacy work. Coupled with his academic background in Adventure Tourism and International Tourism Development he carries a heavy toolbox packed with personal experiences and community recreation development strategies.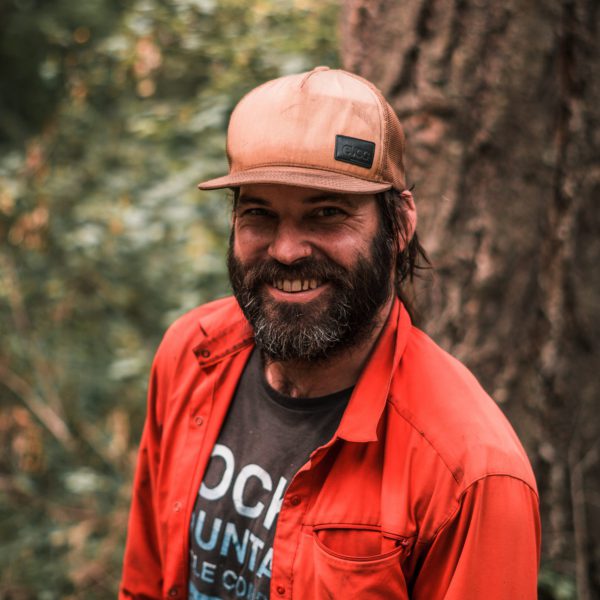 Ian Davidson
Master Builder
Ian joined the company in April of 2018 and is now working full-time as a trail builder. He grew up in Williams Lake, where at a young age he took up mountain biking. Ian has a strong forestry background and is an experienced crew leader.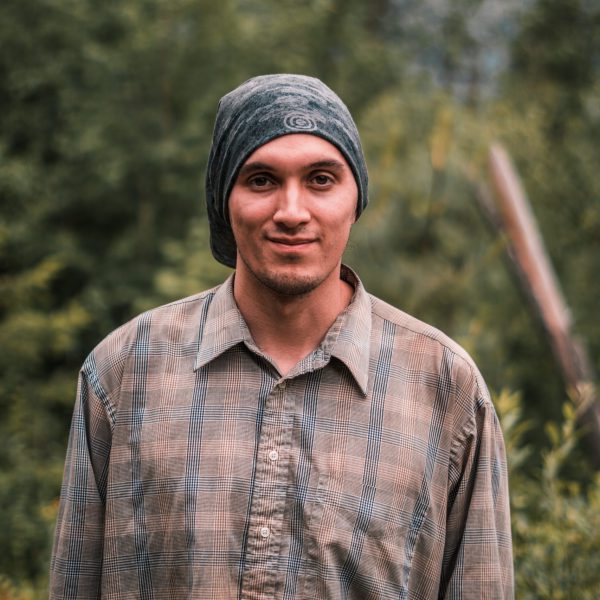 Skylar Camille
Builder & Crew Boss
Sky joined the FJT crew in early 2017 and came from the Sun Peaks trail crew to work for us. He started as a full-time builder in 2016, but has years of experience building trails on the Simpcw FN lands near Barriere, BC.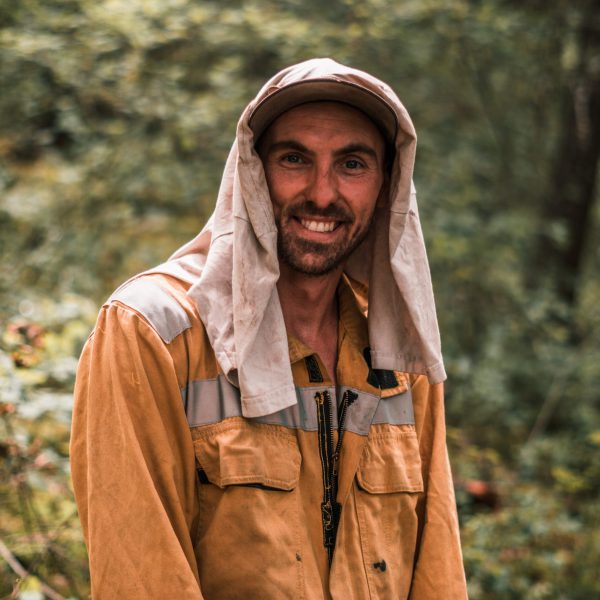 Daniel Gorham
Crew Leader, Builder
Danny worked in the bush for a decade while dabbling in music, circus, and trail building. Joining forces with the First Journey crew turned trail building into a real, full-time job in 2019. Since then Danny has been working on many of the companies signature trails, including Quesnel's epic climbing trail "Walk In The Park". His favourite tool is his Knolly DH bike and he's no stranger to double black and expert only trails across the Province.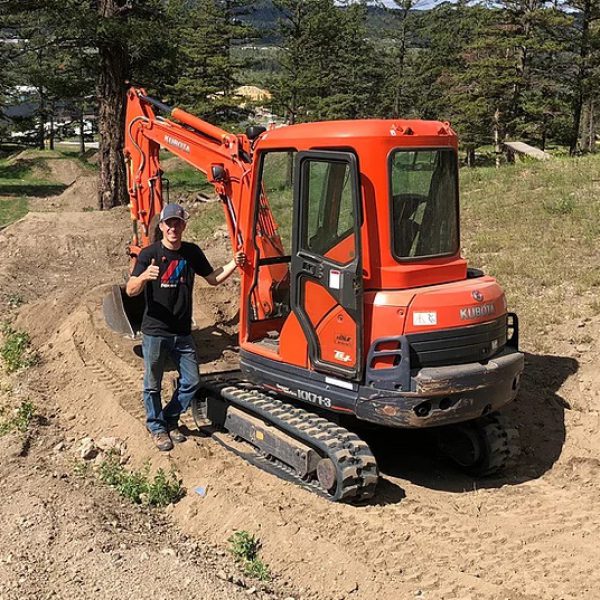 James Doerfling
Sub-Contractor, machine builder
James is quite simply one of the best big mountain riders in the world. A Red Bull Rampage athlete, James is a legend and takes riding to a new level with his first descents. With over a decade of trailbuilding experience, James is now running his own company and regularly joins forces with Thomas. He feels privileged to be part of our great team and advancing mountain bike development in BC's Interior and the North.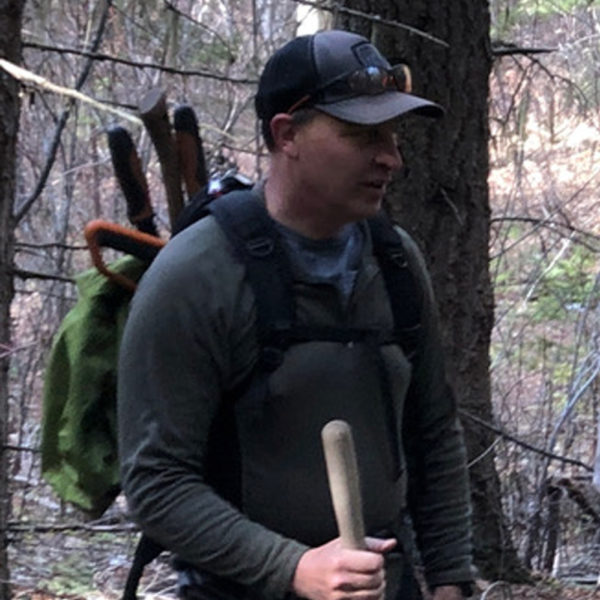 Brian Onofrichuk
Brian Onofrichuk was a mainstay in freeride movies beginning in the late '90s. Based in BC's lower mainland, Brian has continued to ride and huck big. He is a highly experienced builder and crew leader and came to First Journey from the Fraser Valley Mountain Bike Association.