TRAIL SERVICES
We specialize in trail design, trail network masterplans, community network development, stakeholder consultations, trail building workshops and First Nation's MTB development projects. FJT offers award winning tourism development and consultation background and non-profit management expertise.
Trail Design & Construction

Trail Planning

Workshops

Consultation

Business Plans

Budget Consultation

Inventory Evaluations

Project/Contractor Management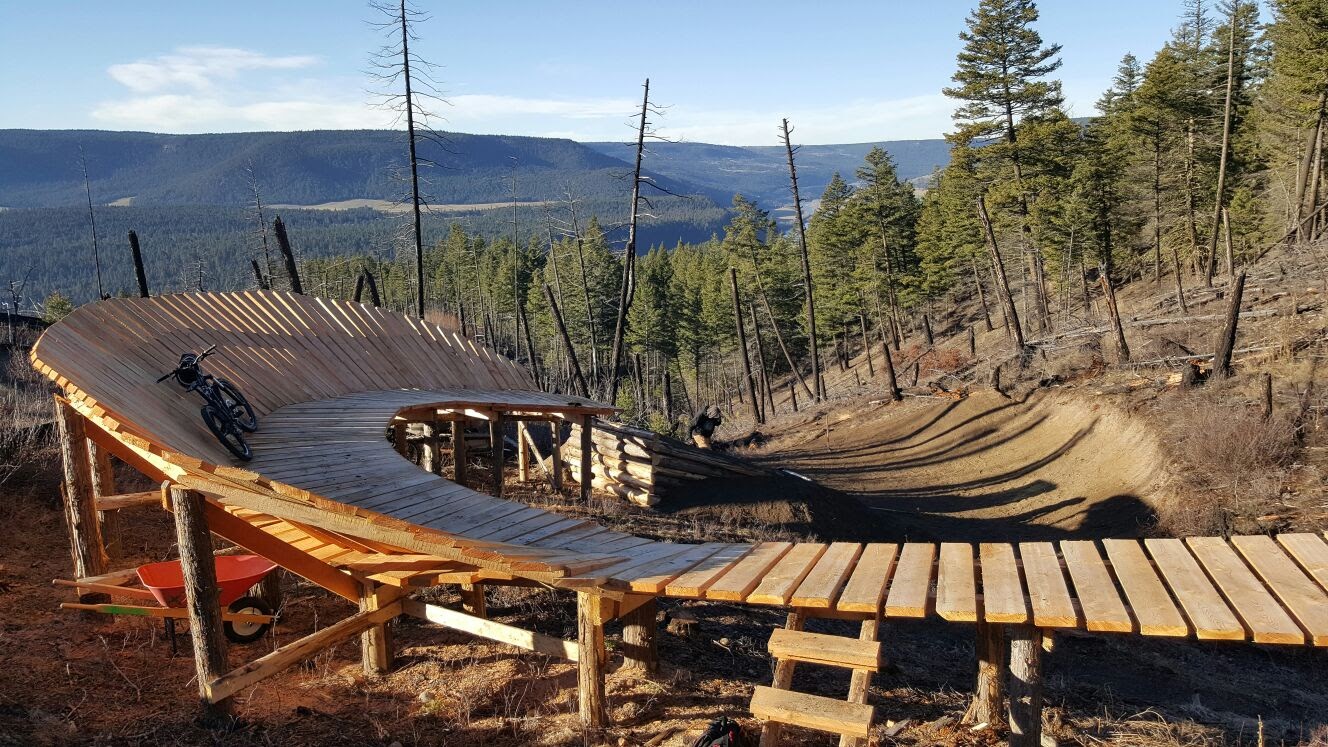 Past Projects
Our project portfolio includes the planning and construction of a number of community signature trails. Our crew of highly experienced master trail builders help bring dreams and ideas to life. Browse our project gallery and complete trail inventory list to see what First Journey Trails has been up to over the years.
Meet The Team
Meet the people that make it happen
Thomas (First Journey Trails) has repeatedly shown the benefits of working closely with Land Managers and fully understands the requirements to ensure all stakeholders are accounted for and has taken this message even further by educating user groups that it leads to a more efficient project if you identify and deal with the issues up front, instead of putting out fires as you go. This is made evident in the detailed plans that have been submitted to our program, which fully outlined exactly what was to be undertaken in the field setting.

Desi Cheverie, MFLNR District Rec Officer
Tom is an accomplished trail builder, project planner and expert craftsman.  The completion of the Williams Lake Cycling Club's recent project, the Snakes and Ladders rebuild, could not have been done without him.  With over 10 kilometres of flowy single track that features countless berms, multiple jumps and unique wood structures, Snakes and Ladders provides a testament to both his professionalism and creativity.  Thomas was the project coordinator,a planner and one of the primary builders on the project and his expertise was evident in all phases of the build.

Shawn Lewis, President WLCC
The PGCC believes that First Journey had a positive impact on the mountain bike community in Prince George, and wholeheartedly recommends the company, and Thomas, to any organizations seeking trail work

Liam Baker, Prince George Cycling Club
Thomas has proven to have a sound ability in Trail planning by providing RSTBC with a comprehensive trail development plan.

Kurt Williams, Rec Sites and Trails BC
Thomas is an expert trail builder and project coordinator. He's able to accomplish tasks quickly and efficiently within budget, and his creativity allows him to create long-lasting, interesting trails.

Sundance Topham, CEO Village of Cumberland
Trails to Reconciliation
All Trails Are Indigenous